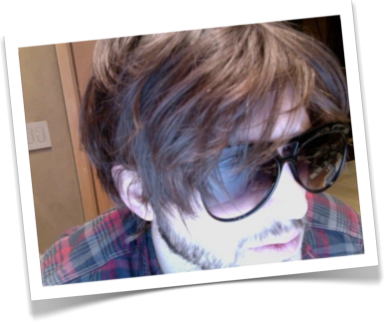 This app has everything you need to follow tweets, plus it puts Ashton's stuff front and center all the time.  Talk about marketing and monetizing…
Listing (but not following) on Twitter
There are people that follow me on twitter who I wish to keep track of for future marketing efforts, but who I don't want to follow.  (Because I'm not interested in their stuff, and I'm trying to keep my follow numbers down). 
I have created a list on Twitter — called "network" — and it's a private list (i.e., people don't know that they're on it).  When I think someone is worth keeping track of, I ad them to my "network" list.  You don't have to be following someone to list them. 
In the future when I am marketing and looking for people to reach out to, I can refer to this list.  Who has the biggest following?  Who does the most tweeting?  In other words, I build a database of contacts without having to follow them. 
Of course you could simply click on "who's following me" and come up with the same people.  But what if they stop following you in the future?  If you list someone, you can always find them. 
Paramount these days tracks the social media profile of talent, because millions of Twitter followers and the like can help open a movie.